Welcome to Nursery
Croeso i'r Meithrin
We are delighted to welcome you and your child to Pencaerau Nursery and look forward to working with you to make sure your child has an exciting start to their school life.
The Nursery Team
Our Teacher is Mrs Rowles
Our Teaching Assistants are Mrs Millward, Mrs Eddy, Mrs Campbell-Jones and Mrs Cuff
If you have any questions during your child's time at Pencaerau Nursery please do not hesitate to speak to a member of staff.
Nursery Times
Morning Nursery Session - 9:00 – 11:30am
Afternoon Nursery Session - 12:30 – 3:00pm
Our Context for Learning
We have a busy year ahead with lots of exciting things planned for the children.
We will be learning through a mix of structured activities, guided and independent play in both the indoor and outdoor environments.
Our first context for learning is 'Rhyme Time' where we will be focussing on various nursery rhymes and stories with rhymes. We are looking forward to having fun and exploring different activities all about our characters. Keep up to date with our fun by following our twitter page @pencaerauprima1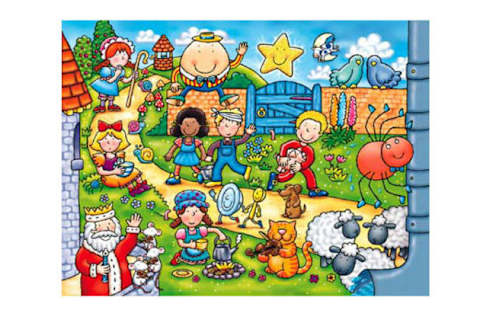 Snack
We ask for a contribution of £1 a week (payable every Monday) towards the purchase of snack items. This allows us to provide the children with a variety of healthy and tasty snacks such as different fruits, cereals, toast, crackers and not forgetting those naught treats for special occasions!
Uniform
It is great to see so many smart school uniforms. Could we please remind you to label your child's cardigan or jumper as we don't want any items getting lost or mixed up! Also we ask that a spare set of clothes is left on your child's peg so we can change them if they become messy at any stage in nursery!
Whatever the Weather!
We access the indoors and outdoors freely during nursery sessions and so we ask that you make sure your child has the appropriate clothing for the different weathers. For those colder months we ask that you provide your child with a warm coat, hat and gloves and for those warmer months provide a sun hat and not forget to apply sun cream!
Transfer to Primary School
We hope that many of our nursery children will continue their education through our primary school. All applications to attend the Reception class must be made through the Cardiff Council website. We will provide you with the necessary information regarding the application process at the appropriate time. It is important to note that your child is not automatically enrolled into the Reception class at Pencaerau despite attending our nursery. If you have any queries please contact the school or the Ely and Caerau Community Hub on Cowbridge Road West.
How to help your child
You are your child's first teacher, what you do at home makes all the difference in the early stages of talking, reading, writing and number skills. Throughout the year, we will give you lots of opportunities, hints, tips and little activities where you can work with your child and help them learn even more!