We were so excited to go on the great big coach to our educational visit at Bristol Zoo and what a day we had for it! We got there with plenty of energy and we even got to hold some of the zoo animals! After a jungle boogie we were able to see some of the amazing animals Bristol Zoo had to offer. As you can see by the end of the day it all got a bit to much! Take a look!
We have had a fantastic week of weather at Pencaerau which means we have had plenty of opportunities to try activities outdoors! We have been busy in the mud kitchen and catching up on some light reading outside. We have also had lots of fun writing about pirates and learning about the days of the week!
We have been busy little bees since we have been back from our half term break! We had a visitor in our reading corner to encourage us to find out about creatures of the sea. We also have been busy making sandwiches for our picnic. We have been very lucky to have brand new whiteboards! We have been practising our writing and maths together now we can all write on our big screen!
We also had a very special birthday this week! We want to give all our love to the lovely Mrs Bolton who turned 21 this week... oops we mean 90!
This week the Seashore Shack has opened it's doors to the public! It has been Jam packed all week! Take a look..
This week we have been looking in rock pools to count the sea creatures we can find! Some of us have been able to add these together. We have also been using bar graphs to collect items from the seaside. We have used the bar graph to answer Mr Lanes number questions!
Welcome back Reception! We hope you had a lovely Easter and we are ready for a short but busy term ahead. This term we will be learning all about the seaside! We have plenty of fantastic activities to take part in learning all about creatures under the sea, days at the beach and sunny holidays. We can't wait!
We would like to thank our Mums and Dads for their contributions on Red Nose Day! We had lots of fun dressing up as our favourite book characters. Don't we look wonderful! We are wishing all our mummy's the best Mothers Day. We hope you enjoyed your cards on your special day!
This week we have been using our new found interest in the frogs from our school pond to transfer our maths skills. We have been counting in 2s with Fifi the frog on the number stick, making five using lily pads in the pond and we even had some inventors showing the class a froggy tree house they made in the nursery!
We had so much fun this week learning some amazing facts about animals that were looked after by the Zoolab!
Take a look below!
We have had so many excellent Welsh DT projects this week! A massive thank you to all the children and all the helpers. We know that a massive effort goes into preparation and we are really lucky to be able to celebrate some excellent work!
For me everyone was a winner! Take a look!
We have had a super busy week in Reception. We have been learning all about Wales and what makes us special to be Welsh! We also had a visit from St Valentine and we have made mobiles for the people we love. On top of all that we had a visit from a dinosaur expert in Year 2 who brought in her own resources!
What a week! We have had a fantastic time this term learning all about Dinosaurs. We did a fantastic performance to top it off. Here are some photographs if you missed us!
We were lucky enough to have a Dinosaur expert in from Year 2 this week! We asked questions about dinosaurs that our expert had all the answers to! We have also been sound matching and making some excellent sentences - take a look!
This week we have been re-telling the story of 'Harry and the Bucket full of Dinosaurs'. We have been learning that all stories must have a beginning middle and end. We have been making sure we have the correct letter formation using helpful apps on the iPad!
As you might have heard, the dinosaurs have payed Reception a visit this week! We finally found out why they have been roaming around our classroom. Mummy dinosaur is pregnant! The children have been busy problem solving to find all the orders mummy dinosaurs eggs can hatch in. Take a look below.
We had a special visit this week from Braces Bread. We had lot's of fun with Mr Jones being bakers for the day. We would like to say a massive thank you for all our special gifts from Braces Bread!
We have had a great time in our first short week back after Christmas. Reception have been busy accesing all the exciting dinosaur challenges spread across our classroom.
We also had a birthday this week! Look at this wondeful cake!
We are wishing you a very warm welcome back to an exciting new year. The Reception staff would like to personally thank all parents for your continued support and your very generous gifts over the festive period. We are extremely grateful!
Our topic this term is
The Battle of the Dinosaurs!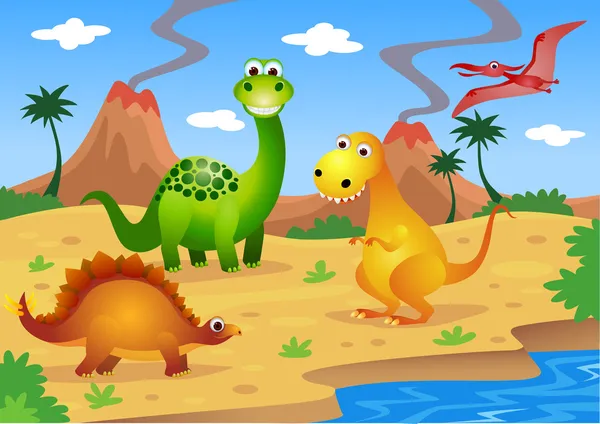 This project is all about the historical and scientific world of dinosaurs. Children will learn all about how they lived, when they lived and how they behaved. Children will learn how to move like the dinosaurs and learn about the mathematical language of bigger, big, small, smaller, tall, taller, short and shorter when describing different species. They will learn about how some dinosaurs were similar and different and learn the vocabulary herbivore and carnivore. During the topic the children will have the opportunity to go on 'dino hunts' and see dinosaurs walking through our school grounds using the IPads.
We have a very excited Reception class this week in the run up to christmas! We have had a busy week writing to Santa Claus. We know that we are all on the nice list this year! The Foundation Phase team would like to personally thank you for all your hard work and support this term we could'nt have done it without you.We really want to thank you for all your generous gifts this year. We are wishing you a Merry Christmas and a Happy New Year at Pencaerau!
We have been very busy Christmas bee's this week! We have all been practising very hard and we are excited to show you our special Christmas performance this week! Our Shepherds cant wait!
We had a special visitor this week. I wonder if you can guess who? We were very excited to meet him!
We have been writing about Pudsey in our books!
We have had a special visit from the fire service this week! The children had a great time climbing in and out of the fire engine and having a go at squirting the hose. The children asked some great questions which the firefighters were happy to answer! Take a look at the new fire recruits below..
'Our topic this half term is 'When I Fall Asleep.' With the winter months getting closer and the days getting shorter, this topic is perfect with its 'after dark' theme. Children will develop their knowledge and understating of the world through learning about the moon and stars and how the sky changes at night. We will explore some nocturnal animals such as owls, bats and foxes. The children will share their experiences of nighttime rituals such as favourite bedtime stories, lullabies and nursery rhymes.
We will be learning through a mix of structured activities, guided and independent play in both the indoor and outdoor environments.
This week the children have been enjoying a range of topic themed activities rich in literacy and numeracy! We have also made a special visit to our Garden of Reflection. Take a look!
Reception
Teacher: Mr Lane
Teaching Assistant: Mrs Davies & Mrs Wheeler
Welcome back! We are looking forward to hearing all about your half term adventures. We are in for a 'spooktacular' first week back! We look forward to you seeing our fantastic performance at our
Values Garden Opening Ceremony
on
Wednesday 2nd November!
Don't forget to dress up for the
Monster's Ball
on
Thursday 3rd November!
We have been having lots of fun with pumpkins ready for Halloween!
Reception
Teacher: Mr Lane
Teaching Assistant: Mrs Davies & Mrs Wheeler
Welcome back! We are looking forward to hearing all about your Summer holidays and we are looking forward to learning lots of new exciting things this term!
'Paws, Claws and Whiskers'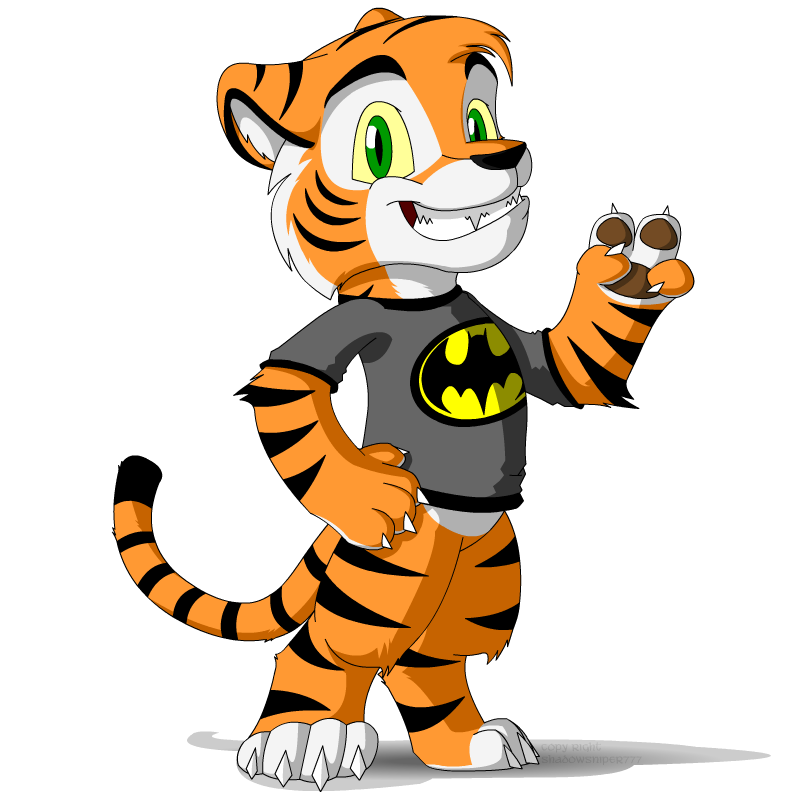 Our topic this term is 'Paws, Claws and Whiskers'. We will be learning all about different animals and what makes them special. We will learn about where they make their homes, what they eat, what they like and don't like and most importantly which ones are our favourites! We will be learning through our own experiences and taking part in structured and independent activities in different environments to help us make our own decisions.
Welcome back Reception! We hope you had a fantastic first day! Let's have a little look what you got up to..
We have had a busy first full week at Reception! Take a look at some of the exciting activities we have been taking part in.
Making playdough with Mrs Davis!
Reception have been learning about the life and tales of Roald Dahl this week. They have enjoyed a rendition of Stephen Fry's - 'The Enormous Crocodile'. A massive thanks to our wonderful parent's who have been busy with their little ones creating these crocodile masterpieces.
We have had lots of fun in Reception this week making special biscuits and painting our pets for display. See if you can guess what our biscuits are!!
We are having way to much fun in Reception. Here we are winning the attendance cup for the second week running! Keep it up!
You will be glad to see Reception have been putting our lovely book corner to good use!
Reception have been busy these week challenging themselves with problem solving. Here are some pictures when Reception met 'The Puzzle Company'