Monday 3rd July to Friday 7th July
What a lovely week for an educational visit! The children had a great time in the sunshine and enjoyed seeing all the animals. We were lucky enough to have a workshop too, all about the minibeasts that you might find in the Amazon jungle.
In the days preceding the visit the children used their IT skills to research the zoo and its facilities and explore the internet to explore the animals found there.
Monday 10th July to Friday 14th July
World Awareness Week
The children have had a lovely week doing work on our topic of "Choices and Decisions". We did some writing about a hypothetical problem; what if McDonalds wanted to build on our school field?!! (Don't worry, it's just hypothetical!) The children thought of some very good pros and cons and debated as to whether this would be a good or bad choice.
We have got some new class pets! The children voted for some names for our class fish and they are now called Bubble and Fishy!
Some of the year 2 children were lucky enough to go to the re-opening of St Fagans this week. It was a very exciting opportunity as they were the first children ever to use the new facilities!
The children enjoyed the Beti Bwt "Washing in the Olden Days" experience and making peg dollies.
Mad Science!
Radical Rhys came in to visit the children to show the children some amazing Science!
Monday 26th June to Friday 30th June
A great week for the Summer Fayre! The children have had fun designing and creating their own picture frames and making Rocky Road for the year 2 stall.
We have introduced our new topic this week, too: Land Ahoy!
The children will be learning about famous pirates and life was really like on the ocean wave! They enjoyed brainstorming and sharing their knowledge in groups.
In maths the children have learned how to read a map using co-ordinates and created their own treasure islands!
Monday 19th to Friday 23rd June
Phew - what a warm week! Let's hope it settles down a little now. Please remember to send in a bottle of water and a hat with your child if it's sunny, also to apply suncream before school.
Year 2 were very busy last week. They completed lots of tasks in class, including work using money, times tables and bonds of 10 and 20.
In Language they were working on the lovely traditional tale of Beauty and The Beast and completing character profiles, remembering to use interesting language and adjectives.
Practice for sports day has also started, and the children have been developing their order thinking skills when discussing interesting photos and pictures from around the world.
Monday 5th June to Friday 9th June
Welcome back! I hope you had a lovely half term.
This week the children have been working hard telling the class their half term news and recording it. It sounds like you all had fun over the holidays!
In line with our topic, the children have been researching animals from a wide variety of places around the world. We have used our geographical skills to locate different continents and countries around the world and look at the animals from the places. We have focused on Australia and Africa this week and written in detail about a variety of animals that live in these very different locations.
In Maths we have been re-capping on our halves and doubles work, the bonds of 10, 20 and 100 and the time.
The children have been very creative, too, designing and creating their weird and wonderful creatures in their art sessions.
On Friday the children completed a "blind" taste investigation; sorting foods into the categories of sweet, sour / bitter and salty just by using their sense of taste. The results were very interesting! (I think it's safe to say that the chocolate was a hit, whereas the lemon wasn't - see the photos below!!)
Mini-Zoo!
Our topic for this term is an animal based one called Mini-Zoo. The children will be researching all different kinds of animals from different countries and habitats. They will also be learning about animal care, famous conservationists and how animals have become adapted to their environments over time.
Monday 22nd May to Friday 26th May
The children have had a busy, if rather hot, week this week! The fine weather has meant that they have had plenty of opportunities to use our lovely outdoor area. Please remember to send them in with a hat in this sunny weather. It might be gone soon!
The children have written some lovely stories called "My Jungle Adventure". I think we definitely have some budding authors in Year 2! They are becoming so accomplished in their story writing, I am very proud of them.
In other subject areas they have been designing posters for a lost pet and also working hard on their creative skills when completing some observational drawings of animals. Maybe we will have some illustrators, too!
In Maths we have been using our maths skills to solve some maths reasoning problems. They need a lot of brain power and the children have worked very hard to solve them. Well done!
Monday 15th May to Friday 19th May
We have been very lucky this week, as Cardiff City Football Club have started their series of P.E football based lessons with Year 2! Everyone had a great time and thoroughly enjoyed the session with the teacher.
We have also been working on our Welsh conversational skills; talking about which animals we would find on the farm. We read a book called Tedi Twt Ar Y Fferm and the children were able to join in with reading the text. What a clever bunch!
In Maths we have been recapping how to use the < and > arrows and also been measuring using metres and centimetres.
In line with our topic of Mini-Zoo the children have been writing about pet care and all the responsibilities that having a pet entails. They have also been thinking about which "dream pet" they would like to have. I hope they haven't come home and nagged you for a pet crocodile!
The Spring Term sees us start our new topic which is called Community Explorers.
This is a Geography based topic and has a focus on different areas, including our local area. We will be comparing and contrasting different locations around the globe, learning about the community and its facilities, its workers and features etc.
This is a very interesting topic and lends itself to lots of exciting learning opportunities!
Monday 13th March to Friday 17th March
The children have been working their scientific muscles this week. We have been considering seasonal change and observed the changes that we can see in our outdoor area. The planters in our outdoor area are looking very pretty at the moment as the bulbs we planted in the Autumn are starting to bloom. We have spotted daffodils and crocuses and hope more varieties are on their way. The children have also been working on the senses and completed an investigation about the sense of smell.
In maths the children have worked on multiplication, fractions and time. They are becoming extremely quick - I can't catch them out!
The children have been thinking about what makes a good friend. They have described the qualities that make a good friend and thought about whether they themselves make a good friend!
In I.T the iPads have been in use and the children are hoping to make some videos of each other next week using the skills that they have gained.
Monday 6th March to Friday 10th March
Year 2 have been doing some lovely creative writing this week. They have written some great "Under The Sea" stories. There is a lot to remember - neat handwriting, using punctuation, interesting phrases, remembering a beginning, middle and end and so on. They have done very well and I am very proud of them.
Our focus in maths has been fractions; identifying them, colouring them and being able to split numbers big and small into equal parts.
We were lucky enough to have a visit from Zoolab this week. The children were able to interact with a number of animals including hissing cockroaches, giant mililpedes, giant African land snails, a corn snake and, Mrs O'Neill's favourite (hmmm!) a chilean rose tarantula! (The tarantula stayed in her tank!) All the children were very engaged by the visit and thoroughly enjoyed the afternoon.
Monday 27th February to Friday 3rd March
A lovely week this week incorporating Saint David's Day. Year 2 children worked hard to learn a traditional Welsh folk dance and did a really great job! They quickly mastered the art of counting in 4s and were very good at dancing in time.
In maths we have been translating analogue and digital time and calculating the answers to practical maths problems based on time.
The children also learned and written about the life of Saint David and the times in which he was reported to have lived.
In celebration of our country the children have learning about all the things that make Wales great. We have explored (via the internet) what makes our country such a wonderful place to live; our beaches, coastline, castles, national parks etc. We really are lucky to live in such a diverse and beautiful country as Wales.
Ms Fox has also been busy with the children making Welsh cakes - they were delicious still warm off the bakestone!
Monday 13th February to Friday 17th February
This week the children have completed many different activities with a variety of teachers across the school. They have been making Saint David's Day cards, trying touch rugby, been painting and many other activities.
We have been investigating famous Welsh landmarks this week. The children have written a factfile about The Principality Stadium.
We have re-visited time, and also completed an interesting investigation in maths to stretch our reasoning skills.
On Friday we visited the school pond. We are very lucky to have such an interesting resource in our immediate environment. At the moment the pond is absolutely packed full of frogs and frogspawn! The children had a very interesting time exploring the area and showed good knowledge of the life cycle of a frog.
Monday 6th February to Friday 10th February
We had a visitor to class this week! Tied in to our topic of "Community Explorers", Mrs Griffiths came to share her experiences of living and working on a farm. The children enjoyed finding out about life on a farm and were able to ask some very good questions about what goes on there.
We conducted a very interesting experiment this week when finding out about how to look after our teeth. We placed eggs in different liquids (cola, vinegar, milk, orange juice and water) and watched to see what affect the liquids had on the eggs after 24 hours (the shell of the egg is very similar to the enamel on our teeth.) We found that the egg in the vinegar was the worst affected and had dissolved the outer surface of the shell. The cola had stained the egg black! We have had lots of conversations about how important it is to keep our teeth healthy and clean.
3-D shape has been our focus this week. The children are learning about the properties of 3-D shapes; their faces, vertices and other properties.
In I.T, Year 2 have been exploring Google Earth. They have been exploring their local area via the internet and have been able to discuss the features of our environment. They thoroughly enjoyed expanding their I.T skills and are becoming very computer savvy! They have also been using apps on the iPads to create mindmaps about the fantastic Roald Dahl story "George's Marvellous Medicine".
Monday 23rd January to Friday 27th January
This week has brought us a very important date in Welsh culture; Santes Dwynwen's day. Dwynwen was a Welsh princess who lived many centuries ago and is the Welsh saint of love. The children enjoyed finding out all about her and were able to write her story.
We have also been using money to practice our maths skills; adding, subtracting, making different amounts and calculating change.
As part of our topic work, the children have been investigating their location using globes, maps and atlases. We have been examining why certain countries or areas of the globe are warmer or colder than others.
Monday 16th January to Friday 20th January
The children have worked so hard this week in preparation for the Year 2 class assembly on Friday. They had a lot to learn and did a fantastic job. I was very proud of them; they did brilliantly to learn all their lines, songs and poems. What stars they are!
In class we have been working on our doubles and near doubles, writing number stories and counting in 2s, 5s and 10s.
As part of our topic work we have been thinking about what jobs the children would like to do when they are grown up. There are many different career paths out there! They have done some lovely writing about these jobs.
The children are able to have some super conversations in Welsh, now. This week they have been reading Tedi Twt books and writing about different sorts of weather.
Welcome back!
I hope you all had a lovely half term break. We are certainly feeling the Autumn weather now and Christmas will be upon us before too long!
This term our new topic is called Electric Rainbow.
This is a Science based Knowledge and Understanding topic. The children, amongst other things, will learn about a range of famous inventors, exploring what they brought to the world and how their big ideas shaped our lives. We have lots to look forward to and are looking forward to our learning journey taking us forward together.
Monday 05.12.16 to Friday 09.12.16
The children have made us very proud this week when performing the Foundation Phase Christmas concert, "Baubles". There was an awful lot to learn; songs, lines, entrances and exits on and off the stage but the children manged it all. What superstars! I'm sure we have some future West End stars in our midst!
In class we have been learning about nocturnal and diurnal animals. The children have been sorting the 2 different sorts of animals and also been doing some super writing about them. We are trying hard to remember how to make a piece of writing successful; remembering capital letters and full stops in the right places, using interesting adjectives to make it more interesting and trying to make handwriting neat and tidy.
Monday 28.11.16 to Friday 02.12.16
What a busy week! The children have been very busy working on their Foundation Phase Christmas concert. We have been very busy learning lines and singing songs ready for next week's big shows.
The children looked lovely all dressed up in their costumes.
We also had a visit from the dental nurse. She talked to us about what food and drinks we should eat and drink to keep our teeth nice and healthy.
We have been practicing working out practical problems in maths using our maths skills. The children have been adding and taking away 10 from any number, they are getting extremely quick!
Monday 31.10.16 to Friday 04.11.16
What a lovely way to start our new term! We saw the opening of our fantastic Garden of Reflection that focuses on many important values that are to be treasured in life. The Year Two value was teamwork. We hope you enjoyed the opening and the mini-play that the children performed for our parent guests in the hall this week. A big thank you to all who came to help us celebrate the opening. The children were so clear and confident in their speaking and performing, we were all very proud of them.
Other activities have included a focus on spelling patterns, comprehension and also building our IT skills. The children have been exploring how to use their word processing skills in the IT suite.
In maths we have been calculating missing numbers and also identifying right angles in shapes.
As you may know, the festival of Diwali has started. This "Festival Of Light" is an important part of the Hindu year and has many lovely stories and traditions attached. We have learned about the story of Rama and Sita and also made some fantastic Rangoli patterns using lines of symmetry.
The Monster's Tea Party was a big success! The children looked super in their outfits and had a wonderful party in the hall.
Welcome!
Welcome to the Year 2 webpage. We will keep you up to date with all the things the children have been exploring in school here.
Our new topic is...
HAPPINESS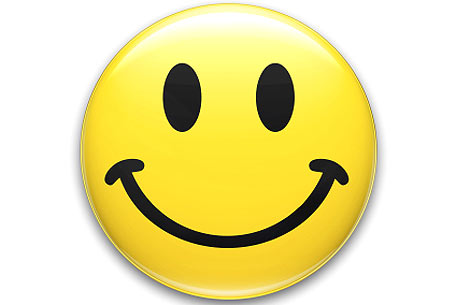 This topic has a PSD focus. We will be exploring lots of stories that have a "Happy ever after" ending and discussing the moralities of the tale. Can the children explain why the characters acted as they did? Who was in the right? How about an alternative ending? We will also be looking at what makes us happy; a particular place, person, celebration etc and writing about our feelings in detail.
Monday 12.09.16 to Friday 16.09.16
This week we have started exploring our topic. We have discussed what makes us happy and written up in our books. We had some lovely answers!
In maths we have been looking at the 100 square and filling in missing numbers to 100. We have also been practicing our times tables every day; the children are becoming very quick! We have explored shapes too; describing the qualities and properties.
As part of our Roald Dahl celebrations we have read the fantastic story, The Magic Finger. We wrote about our favourite part of the story in our books as part of a mini book review.
Mrs Thomas has been teaching the children some lovely "Happy" songs; we have some super singers!
Monday 19.09.16 to Friday 23.09.16
This week we have read a large range of traditional stories. The children chose their favourite and have written it up giving their reasons. We have focused on The Gingerbread Man. The children have worked hard; re-writing the story, ordering it using the pictures, acting it out with masks, and finally getting to making the biscuits! We hope you enjoyed them.
In maths we have been ordering numbers and sorting odd and even numbers.
On Friday we had a treat; a puppet show. It gave us a lot to think about and the children really enjoyed it.